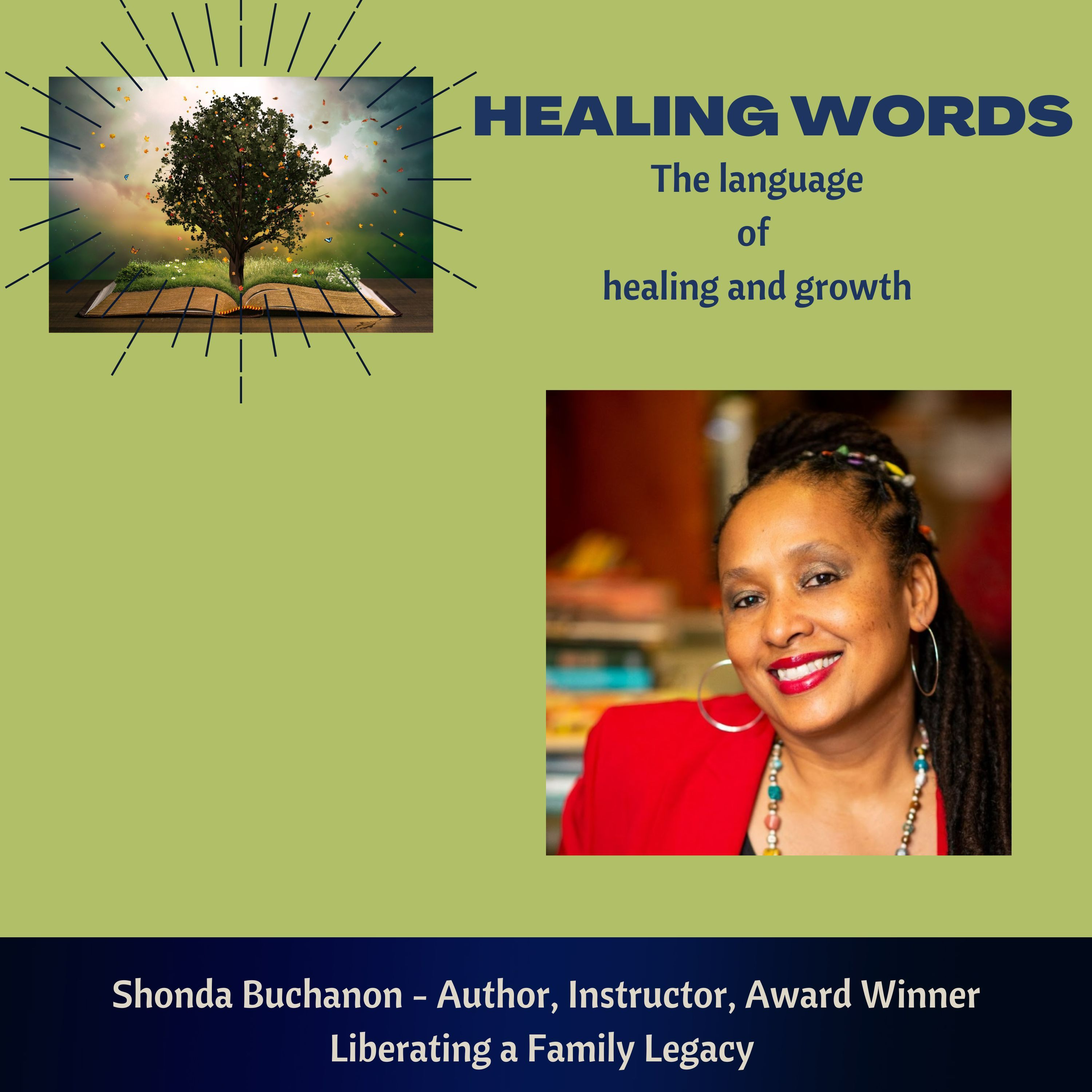 WED, JULY 5, 2023 • S1 E2 • 45 MIN 35 SEC
Shonda Buchanan - Liberating a Family Legacy

They say you can't choose your family, but Shonda Buchanan disagrees.
Shonda is an award-winning author and educator who shares stories of race, ethnicity, migration, gender and landscape. She has freelanced for the Los Angeles Times and has served as a judge for multiple writing and grant contests, including the Library of Virginia's Poetry Book Awards, the George Floyd Youth Justice Poetry Contest, Amanda Gorman Youth Poetry Contest and the Virginia Commission for the Arts Fiction Contest.
Her memoir, 'Black Indian', won the 2020 Indie New Generation Book Award and was chosen by PBS NewsHour as a 'Top 20 Books to Read' to learn about institutional racism. It is in its 3rd printing and uncovers her family's sometimes painful legacy of African American and American Indian roots. Her first collection of poetry 'Who's Afraid of Black Indians?' was nominated for the Black Caucus of the American Library Association and the Library of Virginia Book Awards.
From her website:>> "Black Indian, searing and raw, is Amy Tan's The Joy Luck Club and Alice Walker's The Color Purple meets Leslie Marmon Silko's Ceremony—only, this isn't fiction."
Information
Published
WED, JULY 5, 2023